ABOUT
If you're the kind of writer who loves a challenge and thrives under pressure (or one who just wants to flex their skills for the opportunity to win some sweet cash money and swag), consider entering one of our monthly contests.
UPCOMING EVENTS
FREE-FOR-ALL: August 1st – October 15th.
Winners announced October 31st.
THE COLD: October 15th – November 15th.
Winners announced December 1st.
GOOD RIDDANCE: November 1st – January 15th.
Winners announced February 1st.
STANDING RULES
Each contest has its own constraints regarding word count, topic, and prompt. The rules that follow apply to every contest, without exception.
+ Original works only.
+ No previously published pieces.
+ All submissions must be in English.
PRIZES
1st Place: $200
2nd Place: $100
3rd Place: $50
THESE PRIZES ARE MINIMUMS. Contests that require entry fees also feature cash prizes that scale up with the number of entrants.
SWAG: All three winners receive Mechanist profiles and a gift box.
TRIBUTES: Contestants have the ability to collect donations ("Tribute") from fans. The Dread Machine awards these donations in full.
NARRATION RIGHTS: Contestants have the ability to sell the rights to narrate their work or utilize their intellectual property in other works. Like all contributors to The Dread Machine, contestants set their own prices and authorize the sales to ensure their work only appears on channels and outlets they approve of. All purchasers are required to abide our Narration Terms & Conditions. From these sales, we take a $3 fee.
Rights
Contestants grant The Dread Machine continuing internet rights. 
We will not publish your work further without your explicit approval. If we want to use your work beyond publishing it on this site (for instance, in a printed anthology), we'll reach out to you and negotiate that separately.
Response Time
We review all submissions within 14-21 days. If we expect it will take longer, we will notify you in advance. You can monitor the status of your submissions and contest entries HERE.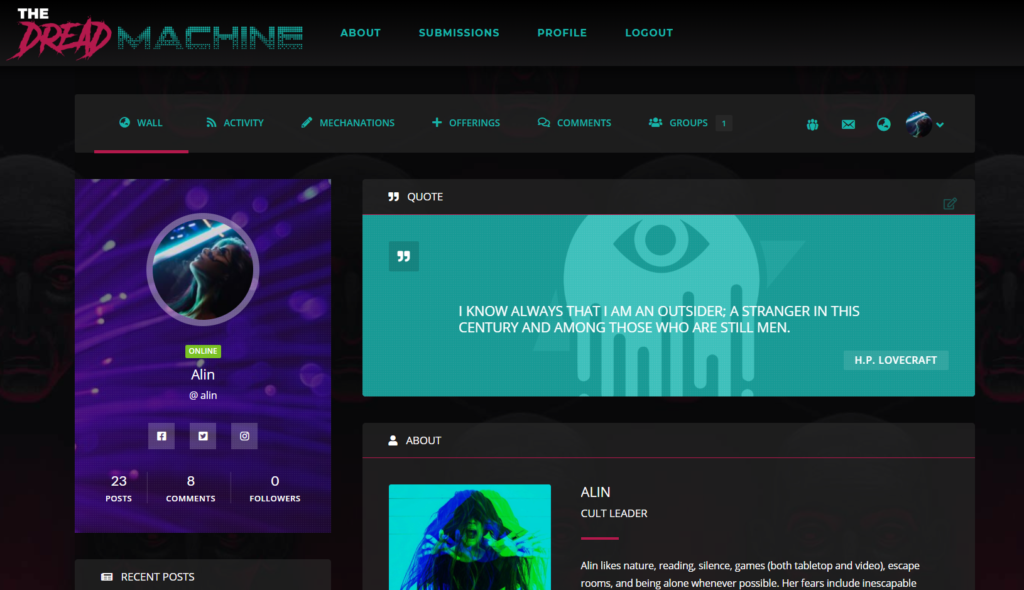 Mechanist Profiles
All contestants are given the title of "Mechanist," along with their own contributor profile pages where their biographies, works, and social links will be located.
Mechanists are automatically added to the Mechanist group, where they can view and accept writing assignments from The Dread Machine.
As a community of creatives, we support our Mechanists by routinely promoting their work on our social media profiles and through our newsletters.
Critique Policy
At The Dread Machine, we understand that art is highly subjective. As a rule, we do not offer unsolicited critiques. It isn't part of our business plan to pick apart creative works. In our communications with creators, we aim to be constructive when we are asked to be. If you would like our feedback on your submission, indicate so by selecting the checkbox provided on the submission form.
Copyright Notices & Protections
We take author and artist protections very seriously and do our absolute best to protect the content we publish. You'll notice that you can't make selections, drag and drop, right click, or download images.
Should any of the works published here be ripped off in any way (we're looking at you, YouTubers and podcasters), we're willing to help creators seek justice and, if necessary, revenge. (We're quite partial to arson, but we're open to other options.)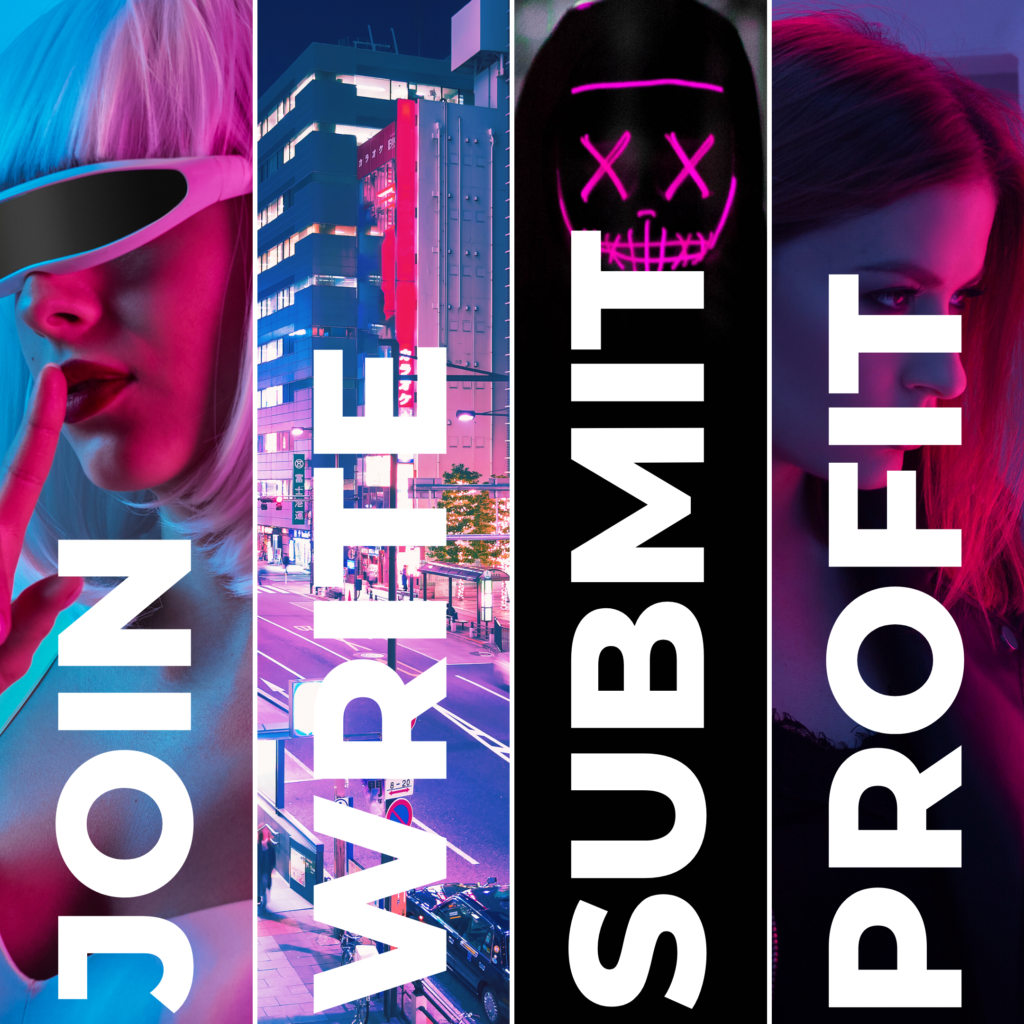 Register today and we'll waive the self-flagellation requirement.